Let me ask you…
Do you always find yourself jumping on the latest diet trend with the hope that THIS one will work?

Do you find that you feel out of control and don't trust yourself around food?

Do you have chronic health issues and are confused about what to eat or what supplements to take?
If you answered "yes" to any of the above questions, I want you to know that FREEDOM is possible and I am here to help.
Hi. I'm Brooke.
I am a registered dietitian and former chronic dieter. By God's grace, I was able to make peace with food through a biblical approach to intuitive eating and to heal my autoimmune disease using nutrition. I'm here to help you do the same.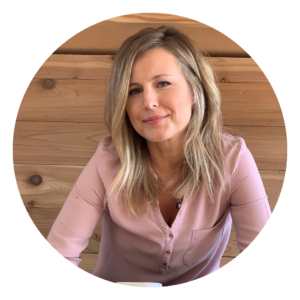 Have you ever wondered if you have an unhealthy relationship

with food and your body?
Are you ready to make the commitment to stop dieting and learn how to:
Eat the way that God designed you to eat?

Take care of your body in a way that brings joy and not condemnation?

Find balance and improve your health in a holistic way? 
I can help, here's how...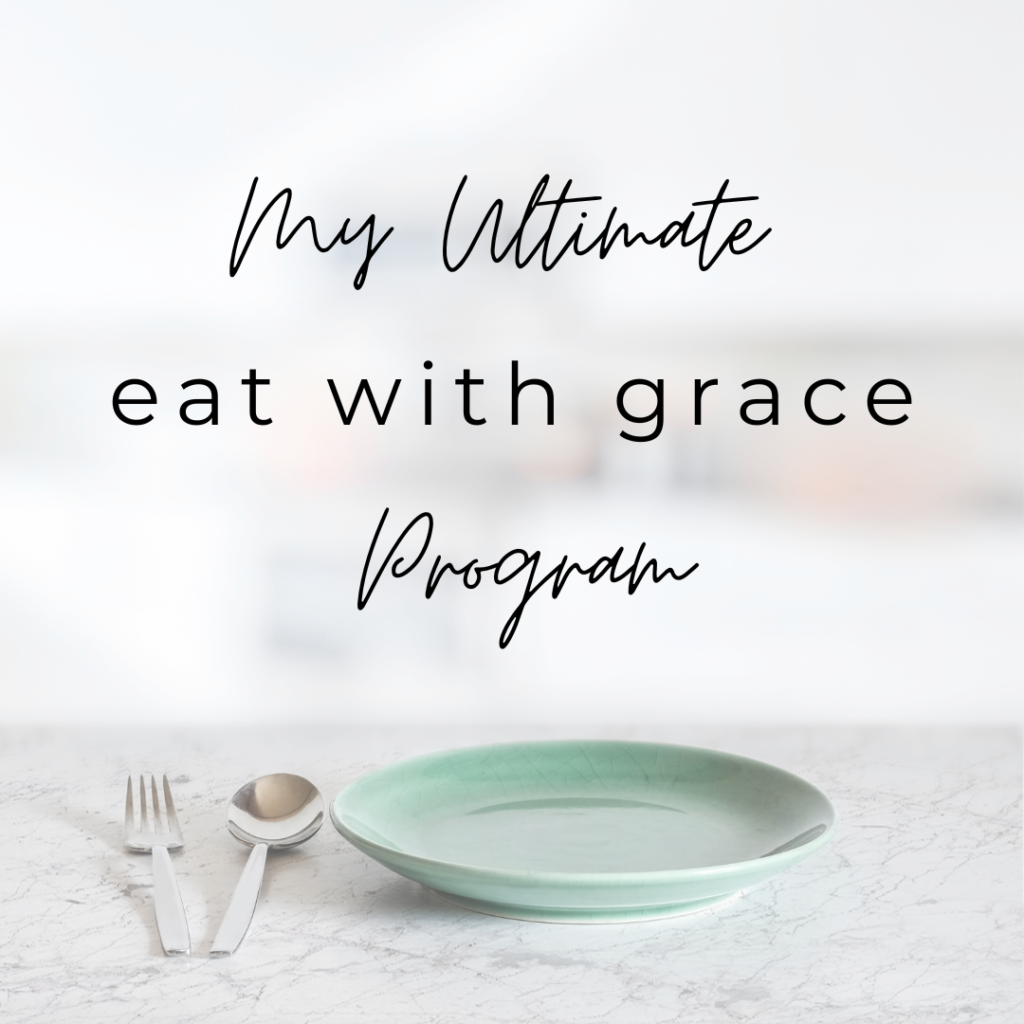 1. Unlearn
Retrain your mind to recognize the lies you have believed over the years, so you can reframe your thoughts about food and your body.
2. Rebuild Trust
Understand how God created your body to work and trust the built-in signals that he has given you to know what, when, and how much to eat. 
3. Eat & Live Intentionally
Find freedom from food and eat with confidence knowing that God has given you the tools to steward your body well.
What clients are saying...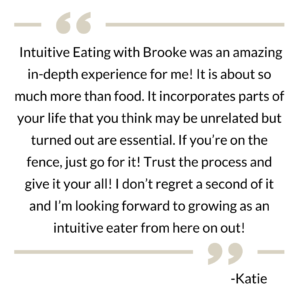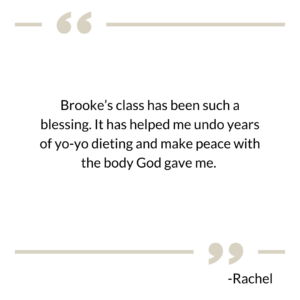 Here's how it works...
Free 15-minute call
You get to share your story and find out if we will be a good fit.
Schedule initial assessment
This is a 60-75 minute session where we really dig into your health history, eating patterns, and your relationship with food and your body. Together, we come up with a personalized plan to meet your health and healing goals. Lab testing and supplements recommendations are optional. 
 Follow up sessions
For the next seven weeks, we will meet for 30-minute visits to check on your progress and make adjustments to your plan as needed.  These sessions include ongoing education, retraining of your thought patterns, and practical behavior changes, and encouragement.
   All sessions include prayer and references to scripture where applicable. 
Ongoing Support
During the 8 weeks, you will also have access to me through a messaging system, where you can ask questions, get feedback, and receive encouragement.  

Are you ready to find freedom from food?
Group Classes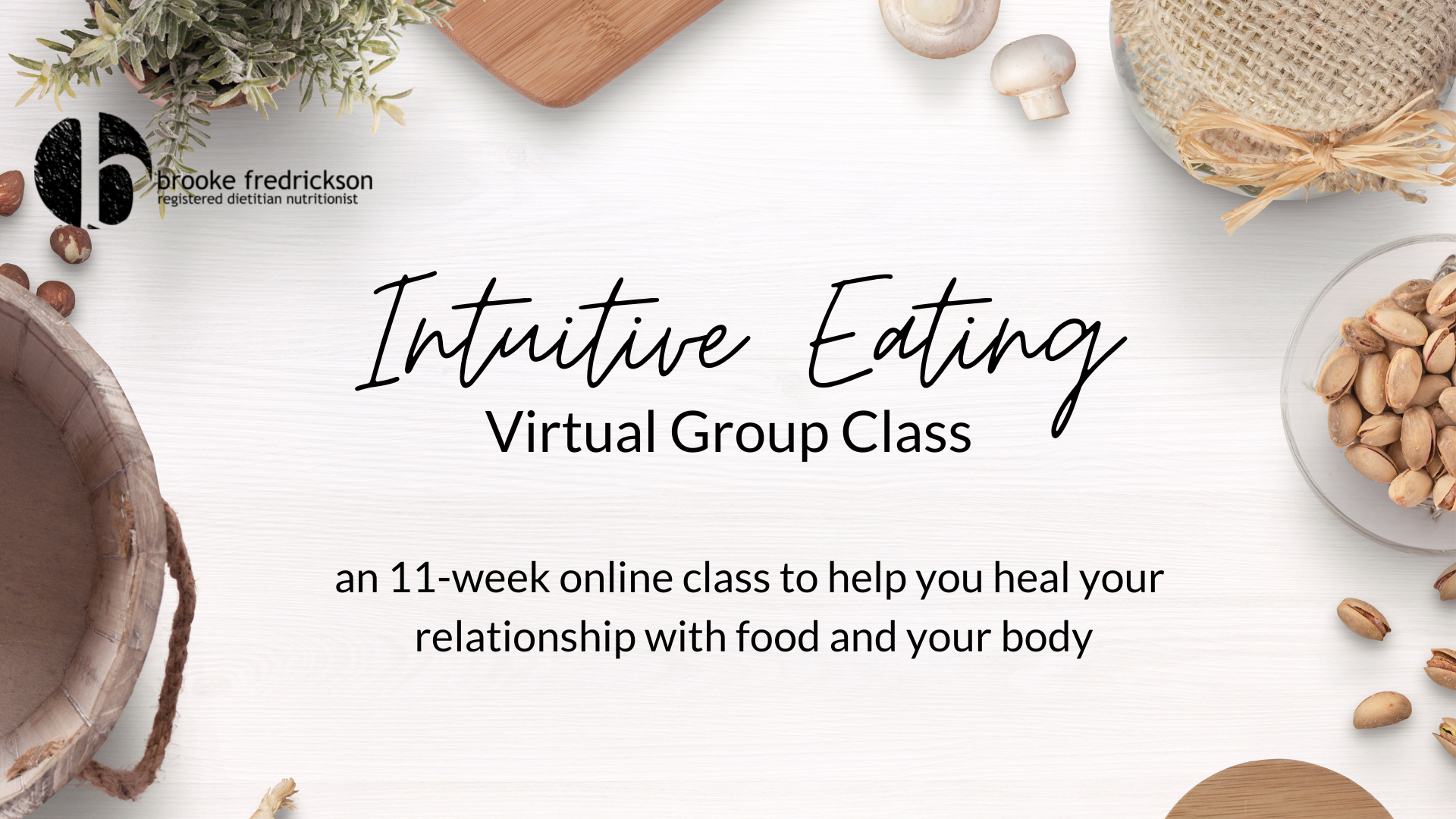 Registration is currently closed.