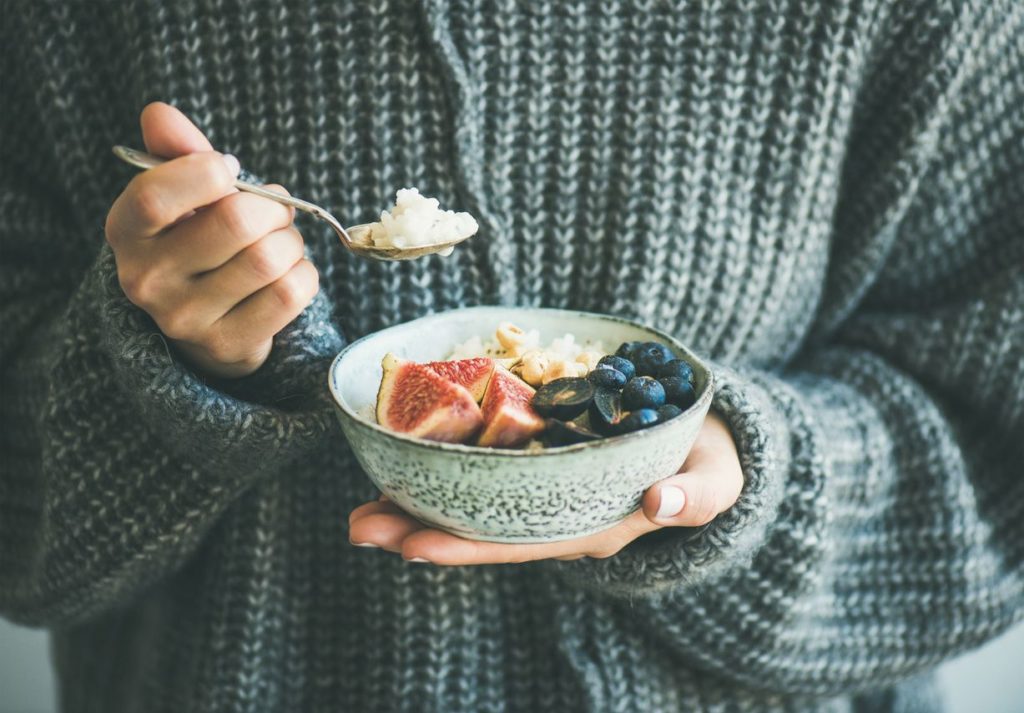 Intuitive eating is somewhat of a hot topic in the health and wellness community these days. There is growing trend of non-diet dietitians, health coaches, and individuals promoting its message in a fight against the diet and weight loss industry.
My Story
I was first introduced to intuitive eating 8 years ago. I had attended a national nutrition conference and heard about it during one of the sessions. I immediately bought the book, read it, and my life was changed forever. You see, I was a chronic dieter. Even as a dietitian, I tried it all. I went from low-fat to low-carb. I counted calories and over-exercised. And it seemed like no matter what I did, the scale never really moved.
After reading the book, the whole concept of nutrition, weight, and dieting finally made sense to me. It was like a weight had been lifted off my shoulders. THIS was the answer I was looking for. Food and nutrition didn't have to be complicated. In fact, God never intended for us to worry about our weight or what we were eating. If it was that important, don't you think he would've mentioned something in the life manual he gave us?
The book focuses on ten principles:
Reject the Diet Mentality
Honor Your Hunger
Make Peace with Food
Challenge the Food Police
Feel Your Fullness
Discover the Satisfaction Factor
Cope with Your Emotions Without Using Food
Respect Your Body
Exercise – Feel the Difference
Honor Your Health – Gentle Nutrition
This book was written for people like me who grew up in a culture, where dieting was the norm and being thin was the goal. I needed to reset my thoughts about my body and food in order to heal and move on. Intuitive eating is for anyone who has struggled with weight, dieting, or disordered eating. For more information about the program or the book, visit https://www.intuitiveeating.org/
How Intuitive Eating Led to Eat With Grace
After reading the book and working through the steps, I started Eat With Grace. The intuitive eating principles combined with my faith just made sense. Why not help people find their identity in Christ and teach them to eat how God intended them to?
One important clarification I want to make about intuitive eating is that it is not a weight loss program. It teaches you to honor your hunger and fullness, while giving yourself full permission to eat. If you have been restricting your food intake, you might actually gain weight by following the principles. Some people stay the same, and some people do lose weight. Your body is going to determine its natural healthy weight when it is taken care of properly.
Making peace with food and having the freedom to eat is worth more than a number on a scale. More and more research is showing how detrimental weight cycling is to your health, and how being overweight might not actually be such a bad thing. You can achieve health no matter how much you weigh, just by engaging in healthy behaviors.
If you are bouncing from one diet to another, consider giving intuitive eating a try. It is healthy, sustainable, and freeing all at the same time.
If you have any questions, please comment below. I would also love to hear from other intuitive eaters out there!